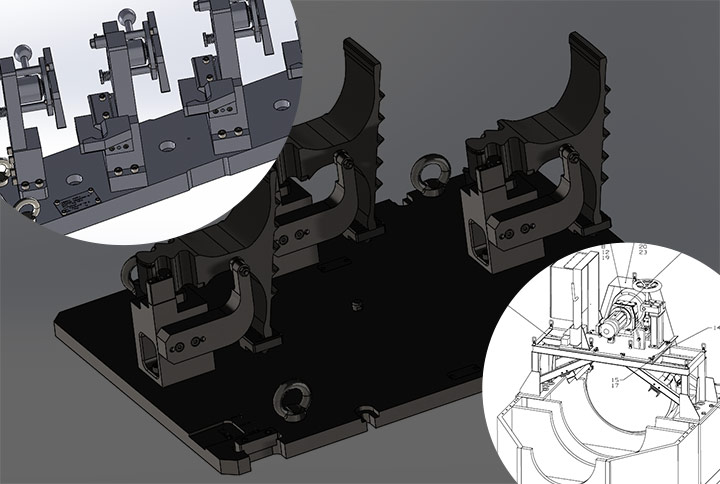 Design
JY'NOVE has all the engineering skills for the 3D modeling of mechanical parts and assemblies.
From the specifications to project approval, JY'NOVE supports and accompanies its customers until the reception on site.
JY'NOVE is the owner of a patent, and places innovation at the heart of its development strategy.
Toolmaking and engineering
JY'NOVE relies on the skills and know-how of its teams. They define and carry out the process from designing to manufacturing the product.
Thanks to its know-how of several years, JY'NOVE uses latest technologies, from CAD / CAM sophisticated softwares, through EDM, Milling and turning , all coupled with CMM inspection, to ensure the best quality for its customers
JY'NOVE makes the following tools:
We design and manufacture and prescribe different types of tooling :
Fixture for the gripping of machined parts
Die-sinking assembly, electrode holder and electrodes (copper and graphite)
Inspection fixtures
Handling equipment
This expertise has enabled us to work with prestigious companies such as General Electric and meet the diverse needs of our other customers.